Welcome
You are visiting the official web site of the Zoological Registrars Association (ZRA). ZRA is a not-for-profit association organized and dedicated to the enhancement of zoos and aquariums through leadership, professional development, training, standardization and service to its members. Registrars provide oversight for the animal record keeping function, records management, animal shipping, wildlife permit procurement and related reporting requirements and legal compliance.
In addition to the information on this website you can get a printable ZRA Brochure here.
Upcoming Events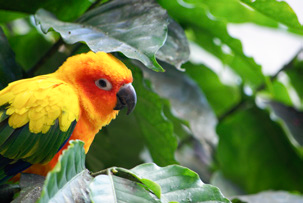 October 08, 2018
2018 ZRA Annual Conference
News
Call for Nominations ZRA Board of Directors
April 11, 2018
The Nominations and Elections Committee is here and we need your help! We are seeking qualified candidates for each open position. We had an excellent nomination response last year, so let's do the same again this year! Our vacancies for the upcoming year are:
● Vice-President (will serve 2018-2019)
Our current Vice President will assume the role of "Acting President" at the close of the annual business meeting in fall 2018, creating this vacancy. Per the Bylaws, there will not be an election for this position; the Board will appoint a member from among the nominees. This member may then run in the next election cycle for this position.
● Director (will serve 2018-2020)
Board liaison for Bylaws, Ethics, Nominations and Elections, and History. There will be an election for this position between all eligible nominees.
ZRA Leadership and Committee Position Descriptions can be found here: ZRA Leadership & Committee Descriptions
While it may seem daunting to serve in one of these positions, you have the support of the current Board (including those rotating off) and the entire Association. Please take a look at the Succession Plans that have been developed Director Succession Plan and VP Succession Plan to see that you will have lots of help! We need leaders to keep the passion flowing in the Registrar world. That leader is YOU!
You can nominate up to two qualified candidates for each vacancy – including yourself. Please make sure that your nominee has agreed to being nominated; no one will be added to the ballot without her/his consent. We want members who are willing to take the challenge of leading this fantastic group of zoo and aquarium professionals. ZRA members should use the qualification documents and eligibility list available through the online nomination form on the ZRA website found here: Elections. The eligibility list will be available as a pull down menu, and reflects those members who currently meet the requirements to hold positions (as indicated in the bylaws Article V, Section 3). No more than three candidates per open position will be included on the final ballot.
Thank you in advance for nominating great leaders!
The Nomination Period will be open April 9-May 7, 2018.