ZRA Annual Conference : Hotel, Shuttle, and Dining Information
2019 ZRA Annual Conference
7-13 October 2019
Annual Conference Hotel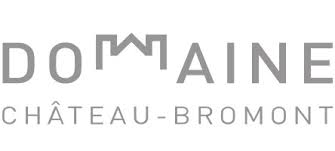 90, Stanstead Street
Bromont,Quebec J2L 1K6
Canada
Phone: 450-534-3433 or 1-888-276-6668
Room Rate
Single or Double = $169.00 CAD = $127* USD
*based on current exchange rate
For reservations and to receive the ZRA group rate, please follow these instructions or call the hotel directly at 1-888-276-6668 and mention that you are part of the ZRA team.
Please Note: To receive the ZRA group rate, you must register via the link provided or by calling 1-888-276-6668 and NOT through a third-party site, such as Expedia, Travelocity, etc.
Amenities and Other Hotel Information
Free WiFi is available throughout the hotel and meeting rooms.

Transportation to/from Montreal Airport (YUL)
63 miles (~90 minutes) away from Château Bromont.
You MUST have flight booked before booking bus transport. Bus transport must be booked in advance.
The group is receiving a discount with Aéronavette: A one-way trip is $75 CAD/~$56* USD and a round-trip is $100 CAD/~$75* USD. *based on current exchange rate
To book*, please use this link: Aéronavette.
*IMPORTANT: before booking a 2-way ticket please note that the post-conference tour (transportation included) will be in Montreal on 13 October 2019. You may choose to stay in Montreal on the 13th and in that case you will only want to buy a 1-way ticket to Bromont with Aéronavette.
Visitor Information, Places of Interest, Dining
for more information follow these links:
Visit the Area Eastern Townships